My Zoo Keeper
by Mallory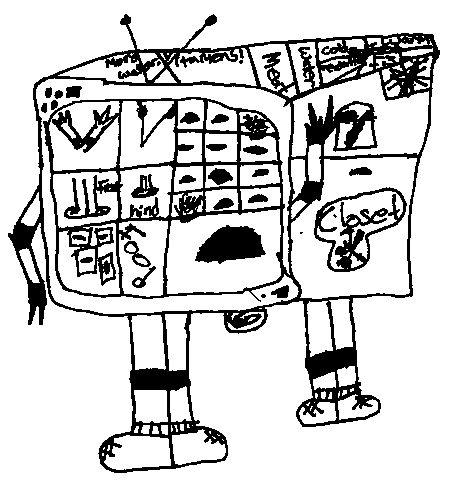 My machine is shaped like a box so the doors aren't circled or triangled.
It has an antennae, and buttons because it has a remote that makes its legs and arms move.
It has a closet full of things to clean up after the animals, and there is a hose under it that falls down and sprays when it needs to.
He has a bucket with water in it and sponges for when it scubs the floor.
---